Indoor Laser Tag Software with live statistics
All indoor laser tag software, firmware, and updates are absolutely free. No hidden costs and payments. We never take extra fees for a product that has already been purchased.
The software is the cornerstone of the entire CYBERTAG project. Using CYBERTAG configurator application every game manager can change a lot of blaster and arena parameters, perform gameplay management, automatically display live game statistics, calculate the business profitability of the gaming arena and so on.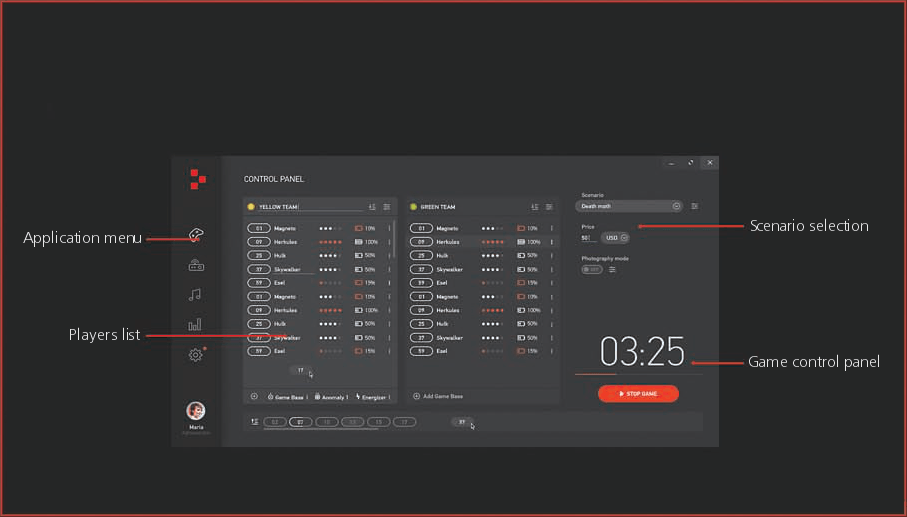 The main features of the application:
Setting game parameters. A simple and intuitive interface allows the game manager to quickly select a game scenario, divide players into teams and configure blasters, reducing the time spent on game preparation.
Game control. Automatic recording of game achievements, displaying live game statistics on TV-screens allows running honest games, eliminating disagreements between players and reducing the loss of time for downloading statistics.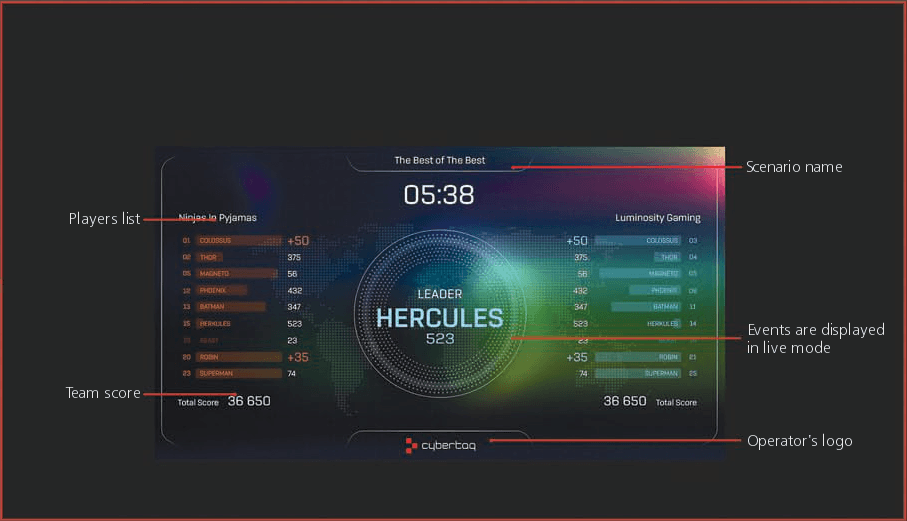 Making statistics reports after the game will be appreciated by most of your active players. Application can generate a game report in pdf-format that can be uploaded to laser tag operator's social network account. The report will be made in the style of renting club – with operator's logos and contact information, which will attract additional customers to the operator's arena.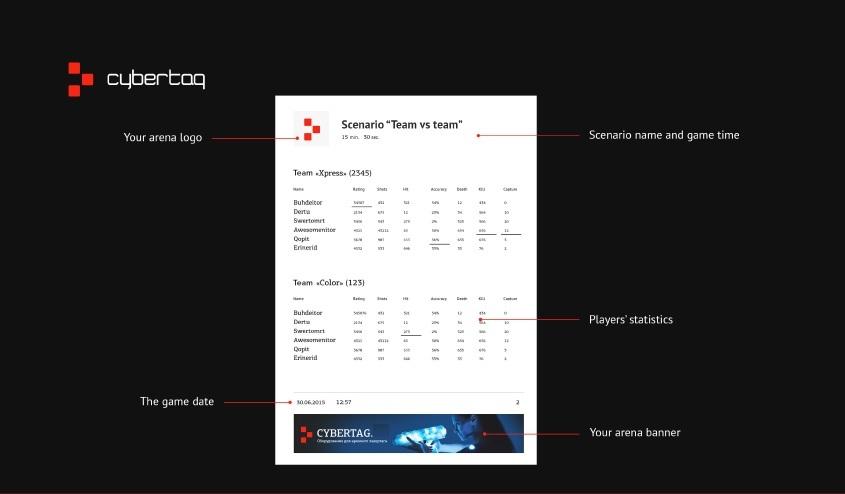 Editing scenarios can be made even by inexperienced arena game manager. Using this device, the manager can significantly diversify the game options and possibilities. But if the game manager has experience of playing arena lasertag, editing scenarios section will provide unlimited possibilities for the realization of game design ideas.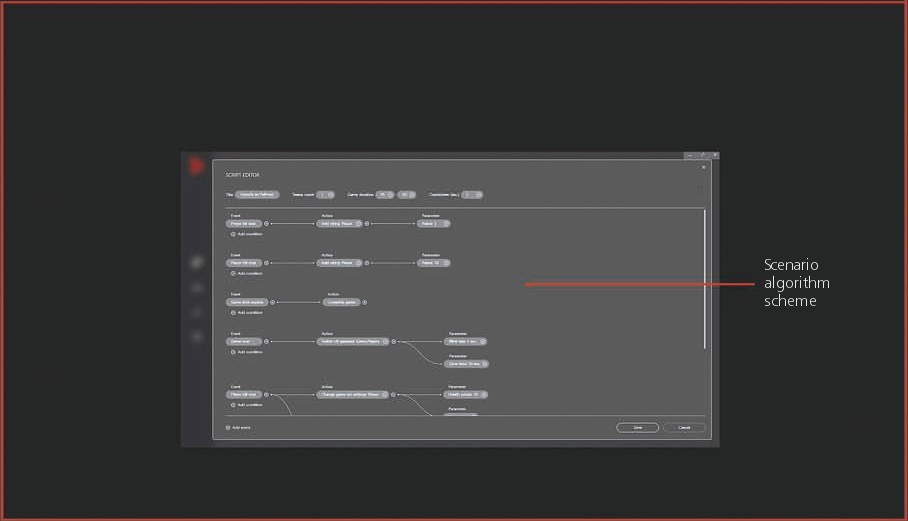 Gaming sets technical condition monitoring section, allows to control battery charge level, blaster signal power, volume, and other parameters. All settings are displayed in real time and game manager has a reliable tool for monitoring equipment integrity.
Financial statistics is an essential assistant for laser tag arena owner, it counts all the games played, the number of players, the amount of payment and so on, which helps to avoid fraudulent behavior of arena staff, since it is impossible to run games under-the-table without the application.
Editing the audio track will help the game manager to customize arena soundtrack and make it unique, setting the sound parameters for Interactive Game Bases and blasters, giving the opportunity to voice each event in the arena in own way.
Customizable software interface allows arena owner to change its design and make it in line with the operator's corporate style by changing screensavers, setting club logos and statistics headers/footers.
The program has a modern design and works steadily on all the latest Windows versions.
The application interface is translated into most popular languages, and if necessary, new language can be added in several days.
LASERWAR constantly updates the equipment functionality, releasing new versions of laser tag software and firmware. All updates are available on our websites for free.