Interactive Game Base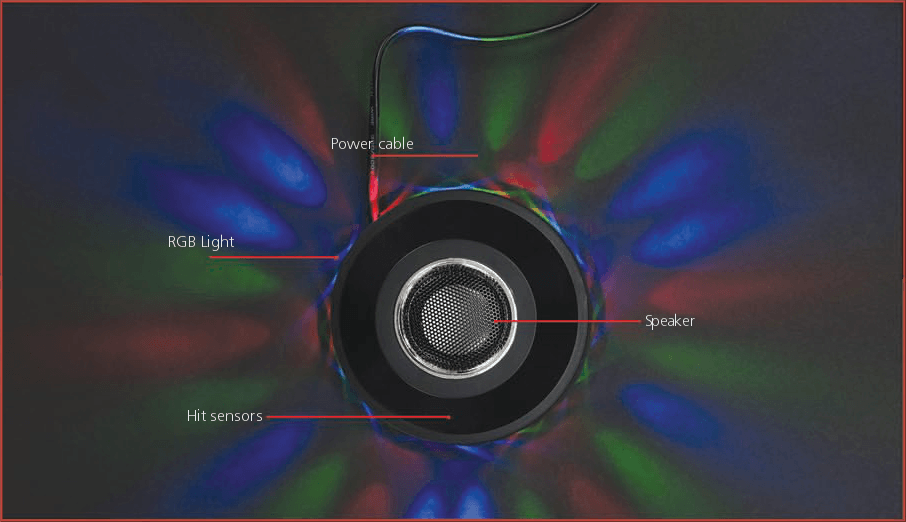 Initially, in old arena laser tag scenarios, the players could interact only with each other in «team deathwatches» or «all against all» games. Such games were the only ways to earn rating points. The lack of scenarios led to playing the same game many times, that was boring for players. So, such gameplay needed for additional devices, affecting arena events.
But we did not want to overload the game with dozens of different devices and we also didn't want instructors to explain the functionality of these devices every day. The game should not be very complicated to everyday new customers.
Therefore, the idea of creating a new universal device, which includes several additional functions was obvious. And we made it. It is called Interactive Game Base.
This new main universal device interacts with the player and has a large number of functions and operations options: it can be used as Base, Respawn, Control point, Target, Mine or Gun turret.
We have 2 versions of Interactive Game Base: basic and special.
The basic Game Base is easy to connect and make settings, the manager does not have to spend a lot of time configuring it.
In this version, the Game Base is a set of useful equipment. Depending on settings, the functionality of the device can be changed: today it can be a target, tomorrow it will be Respawn device, and then it can be a Control point. Today, players can capture the Game Base, and tomorrow the equipment will hit the heedless players. Equipping your arena with such Game Base expands not only the range of devices used but also the number scenarios played. It will be easy to surprise even experienced arena players with a new scenario with new parameters.
In addition, this Game Base is a Radio Base, that increases and improves the quality of radio signal. Using this feature, excludes "dead" zones, where the loss of game sets communication is possible.
The Game base has a compact size and conical shape that allows arena designer to mount it in any place of laser tag arena. It has Interactive RGB highlighting that makes it visible in both dark and bright arenas.
The built-in 12V speaker that is responsible for arena events soundtrack has a very loud sound.
Such a base version of IGB costs $300 and is included to each package. The cost of the Game Base already includes the charging device.
The advanced version of this Game Base has additional ports for connection of spotlight, fog machine, acoustic systems, or RGB-highlighting.
With using our Game Bases the design of your arena will stick in player's memory and will become a key point for returning again and again.
You can order Interactive Game Base in our online store.